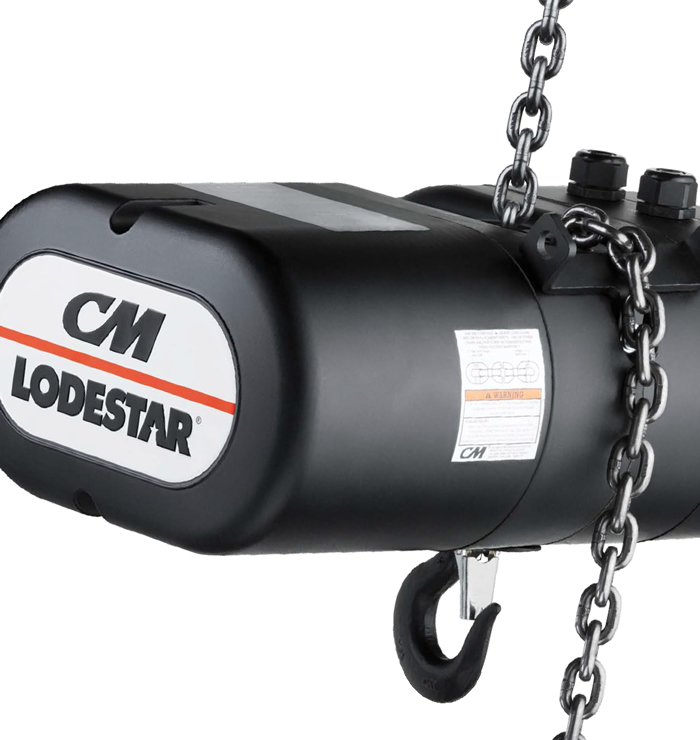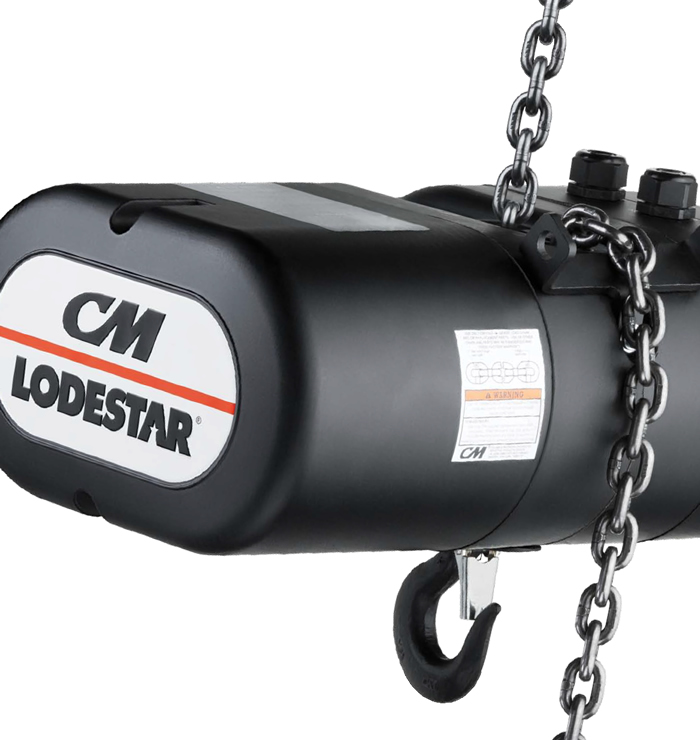 CM LODESTAR CLASSIC CHAIN MOTOR
Capacities: 1/8 to 2 tons (Metric Rated)
Lift: 60 ft. standard (other lifts available)
Speeds: 5 to 100 F.P.M. at 60 Hz.
Voltages: 1-phase and 3-phase available
IP66 Rating: An Ingress Protection (IP) Rating of 66 indicates that the Lodestar Classic offers protection from dust and high-pressure water – making this unit ideal for use in outdoor environments.
High-performance composite cord grips: Prevent water from entering the motor body at the pendant and power cord points of entry.
Continuous Gaskets: Create a waterproof seal between the gearbox assembly and the back frame and motor covers.
O-Rings on Lift Wheel Bearing:Prevent water from entering the motor body through the lift wheel opening.
Long Service Life:
Standard AC brake is designed for a long service life.
Lifetime grease-lubricated gear box ensures better wear and smooth operation. Heavy-duty-rated motors.
Standard external chain guide helps extend chain life.
Duty Cycle: H-4 duty rated for heavy-duty applications. 2M+ FEM class. 50% duty cycle or 300 on/off per hour.
Low Voltage Control: 110 volt for long cable runs without voltage drop. 24 and 48 volt optional. Single-phase and three-phase also available.
Overload Protector: Helps prevent lifting of dangerous overloads.
Over-travel Prevention: Adjustable limit switch prevents load from over-travel in both up and down directions.
Lightweight, Cast-Aluminum Housing:Durable and strong cast-aluminum housing is black powder coated for low visibility.
Metric Rated
Road Ready: Easy to stow and travel.
Lifetime Warranty: The industry's best warranty against manufacturing and material defects.
Single or Double DC Brake: Field Installation Kit available for single or double DC brake. The double option features two independent acting DC brakes for redundant braking.
Double Limit Switch: Adjustable screw limit switch that automatically stops the hook at any predetermined point when either hoisting or lifting.
Variable Speed Units Available (VFD):Varistar or variable speed versions available. Please contact your CM-ET sales representative for details.
CM Alloy Latchlok® Hooks: Latchlok® hooks combine innovative design and solid alloy steel. I-beam construction offers more reliable performance than any other hook on the market.
Encoders: Available for positioning incremental and absolute.
Easy-to-Mount, Cloth-Type Chain Bags
Direct Control Unit: Featuring a single cable, a unit can be used as part of a system with multiple units with a single control. Lodestar is compatible with most direct-control motor controllers.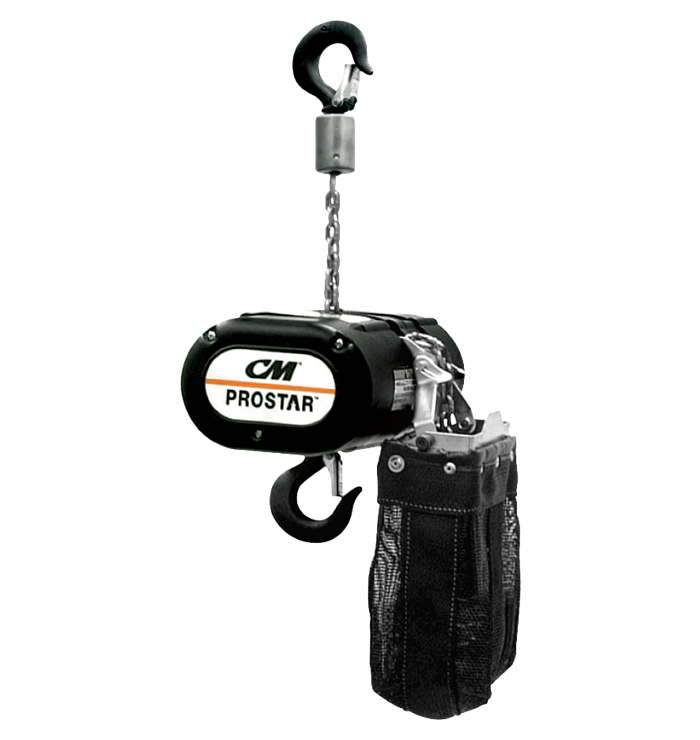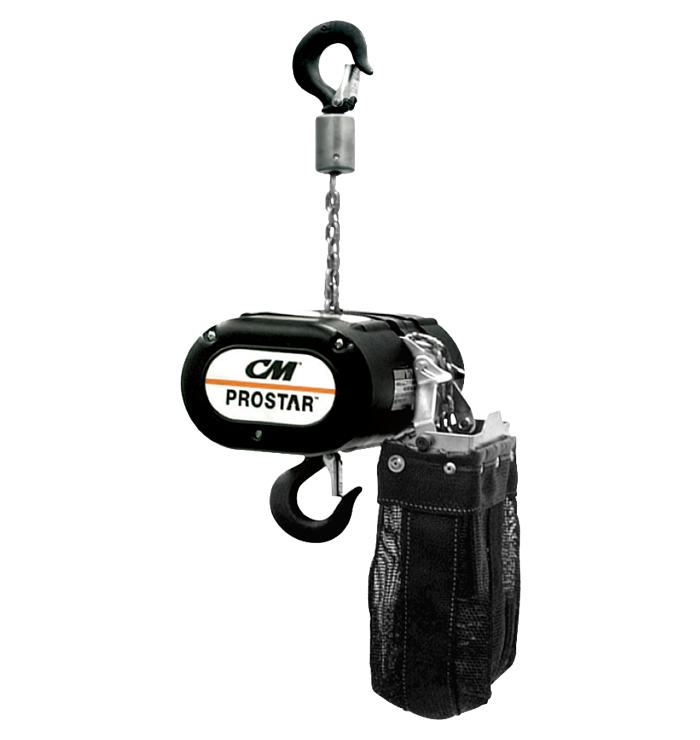 CM PROSTAR ELECTRIC CHAIN MOTOR
Lightweight, quiet and portable, the CM Prostar electric chain motor is designed and built for the unique rigging needs encountered at small venues. Featuring an overload device that protects the hoist, operator and structure from damaging overloads.
Capacities: 300 to 1000 lbs.
Standard Lift: 60 feet
Speeds: 8 to 40 ft/min.
Voltages: 1-phase and 3-phase
DC Electro-Mechanical Double Brakes – Non-adjusting for low maintenance and quite operation.
Precision Machined Gears – heat treated for strength and durability.
One Piece Jam-Free Chain Guide – for smooth operation.
Lightweight Cast Aluminum Housing – durable and strong black powder coated finish for low visibility.
Patented 10 Pocket Oblique Lift Wheel – for quiet and smooth operation.
Low Voltage Control: 110 Volt for long cable runs without voltage drop. 24 and 48 Volt optional.
Duty Cycle: H-4 duty rated, designed for heavy duty application.
Overload Protection helps prevent lifting of dangerous overloads.
Chain Stop mounted on load chain prevents over-travel.
Metric Rated
Load Chain designed and manufactured by Columbus McKinnon. Zinc plated to protect against corrosion. Black phosphate finish optional.
The Industry's Best Lifetime Warranty
Meets or Exceeds World Standards
Easy-to-mount Cloth Type Chain Bag
Double Brake
Encoder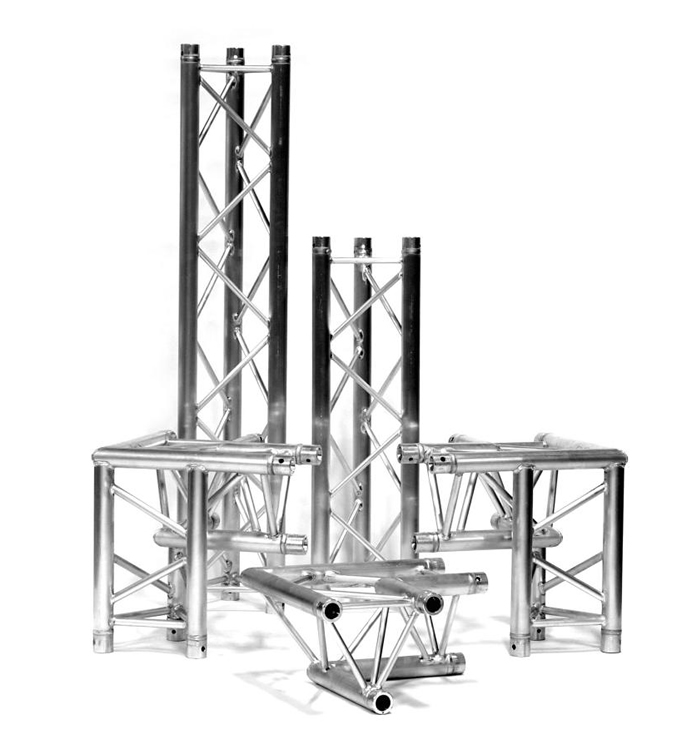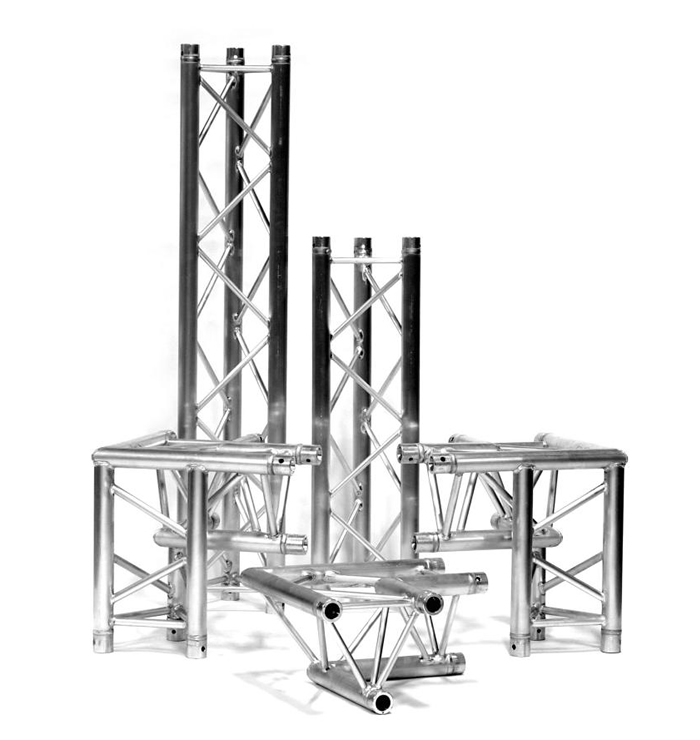 INTERNAL T.C. TRUSSING
The Protruss 40/41 series is the strongest and largest one in the mid-range truss.
Just like the 30/31 series they have been designed specificly for professional light-and sound equipment, on exhibitions, for entertainment, theatre and discotheque environments. Thanks to its increased size, 39 X 39 cm, the loading capacity and maximum span are higher than the 30/31 series, which extends the possibilities by the extra margin that is so often required in large-scale projects.
Interal produces a large range of corners, arches, and special constructions based on the Protruss 40/41 series.
The conical connection piece (same as for the 30/31) allows you to assemble your system in the shortest of time.
TYPE
F = LADDER
T = TRIANGLE
S= SQUARE
R = RECTANGLE
ALLOY
TUBE
*40 Ø 50 X 2 MM
*41 Ø 48 X 3 MM
BRACE
*40 Ø 20 X 2 MM
*41 Ø 20 X 2 MM
CONNECTION
ALU. CONNECTION PIECE WITH SPIGOT AND R-SPRING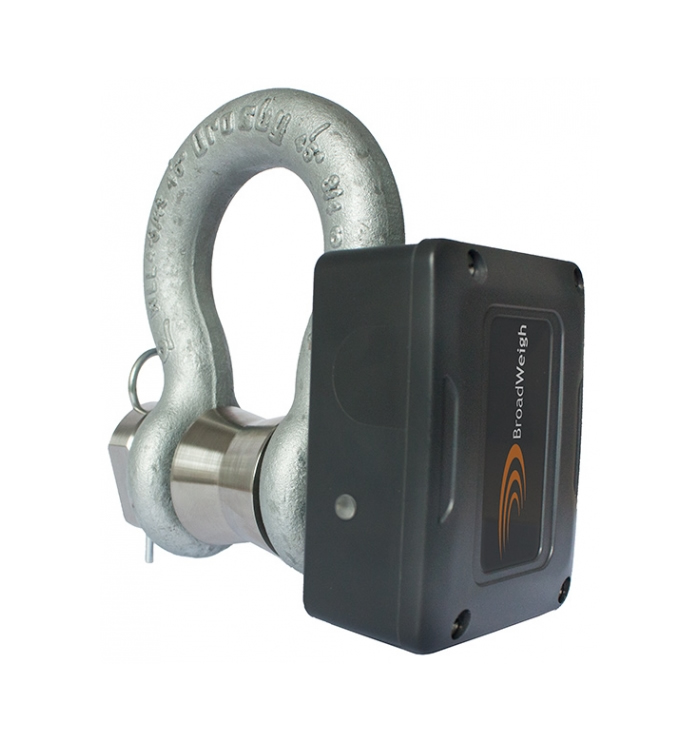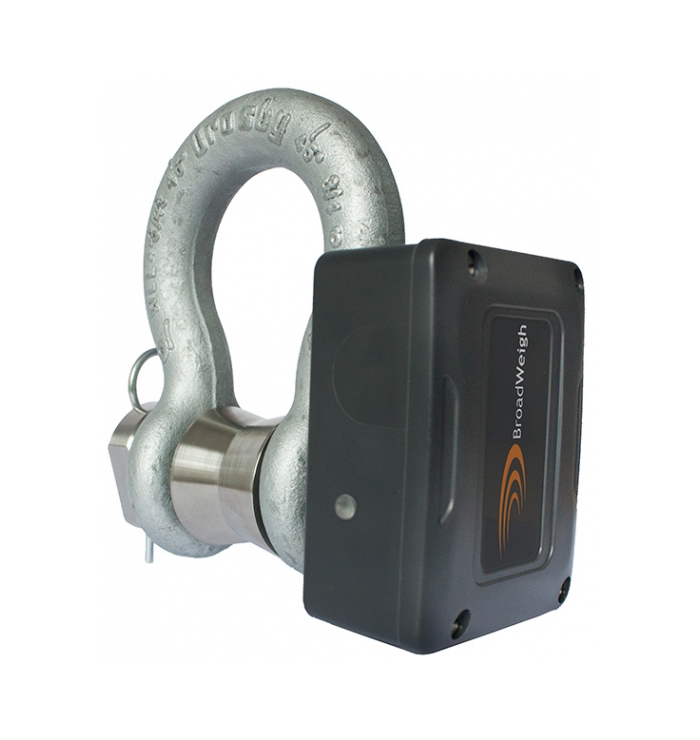 BROADWEIGH WIRELESS LOAD SHACKLES
Mantracourt's expertise in wireless telemetry has been combined with the high quality and industry-renowned Crosby shackle.
The BroadWeigh™ Crosby Load Cell Shackle features a high accuracy, precision engineered, load-pin and integrated electronics. This allows load monitoring without the need for time consuming and costly cabling.
Built to withstand the demands of varying environments and weather, the BroadWeigh Load Cell shackle is also equipped with a load centralising bobbin as standard.
Easy to use
Crosby shackle with integrated electronics available in two capacities: 4 ¾ tonne (BW-S475) and 3 ¼ tonne (BW-S325)
Wireless range of up to 800 m (2,600 ft)
Calibrated and tested in-house
5:1 safety factor
Typical accuracy ±1% of current load or ±25 kg, whichever is greater
Zero Trim Loss
Optional 100 channel software
Fully weatherised, IP67 rated
Dimensions with electronics – BW-475 (129 x 126 x 62 mm)  BW-325 (116 x 106 x 62 mm)
Designed to aid rigging professionals on a daily basis, the BroadWeigh wireless Crosby load cell shackles offer simple, real-time, effective and accurate load monitoring. It allows users to know the precise loads on any given rigging point, guy wire or hoist in a rigging system. This valuable data enables the rigger to safely distribute weight for indeterminate loads, roof structures, mother-grids as well as indicate alarms to avoid rigging component overload situations.
PRODUCTIONS AROUND THE WORLD